Nationwide Arena
Home of the NHL's Columbus Blue Jackets and a wide variety of world-class events, Nationwide Arena is one of the world's most beautiful and distinctive sports and entertainment venues. Located one block from the Convention Center on the corner of Nationwide Boulevard and Front Street, Nationwide Arena is the centerpiece of the Arena District, a trendy neighborhood with a unique mix of business, entertainment and residential space that attracts a broad spectrum of tenants and visitors from across the country and North America.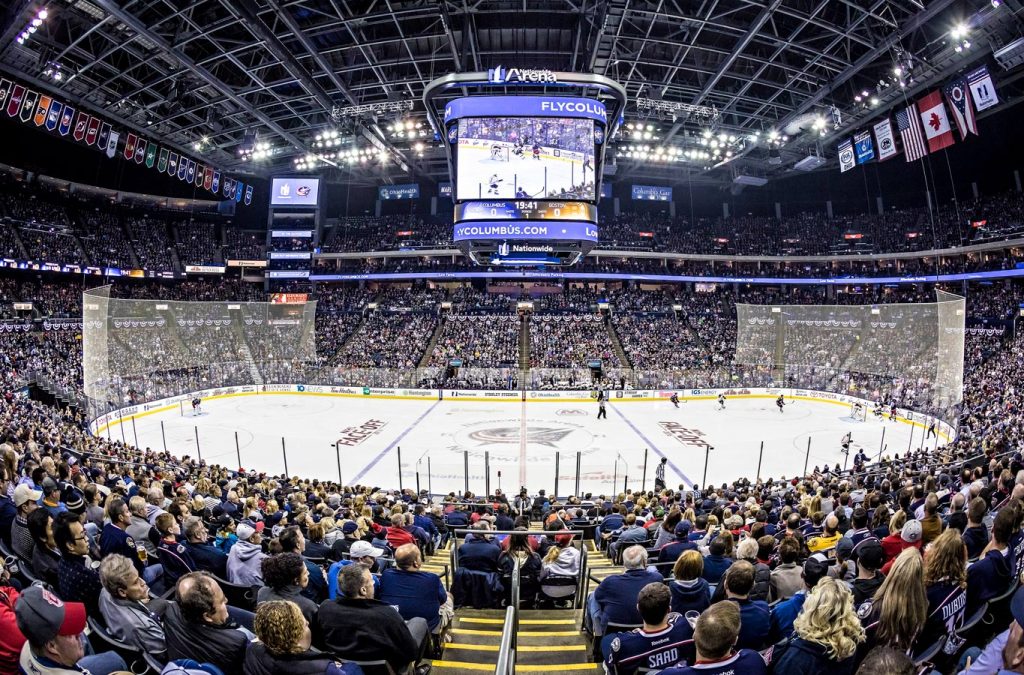 Nationwide Arena features open lobbies and concourses that allow fans a great view of the ice as soon as they walk through the door, two 80-foot towers anchoring the western interior of the seating bowl, a 70-foot, glass-enclosed atrium and a 135-foot light tower.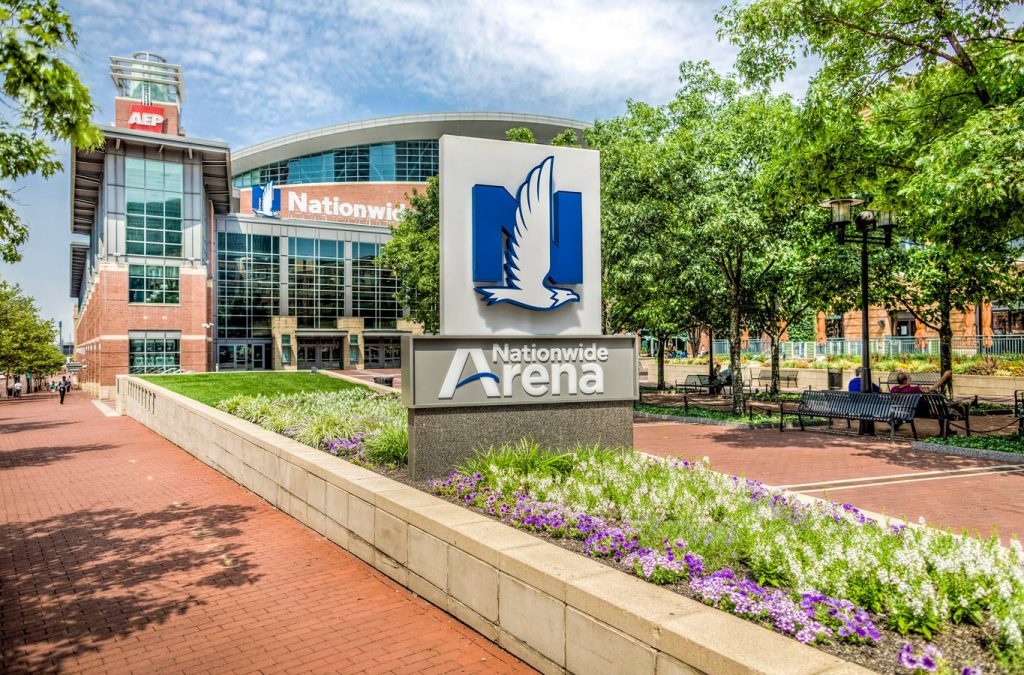 The multipurpose Nationwide Arena and attached Ohio Health Ice Haus also boasts a variety of unique locations for your business or social functions. Choose from well-designed and traditional meeting spaces or unique settings such as the spacious Bud Light Terrace on the Main Concourse or the AAA Sky Terrace on the Press Level. Plus, customized catering services range from hearty business breakfasts and sumptuous sit-down luncheons or dinners, to elegant buffets.

Subscribe to our newsletter

Subscribe to our newsletter

Plan your next event in Columbus
Shopping for an event site

If you're considering Columbus as an event site and have questions about hotels, attractions, transportation, or how to submit a proposal for your event, contact Experience Columbus.
Answers about the Greater Columbus Convention Center

If you've scheduled an event for the Greater Columbus Convention Center and have questions about scheduling, facilities or services, you can find the answers here.
Help with your sporting event

If you've scheduled a sporting event in Columbus, the Greater Columbus Sports Commission can provide additional information about sports facilities, hotels, transportation and area attractions. It can also help you promote your event.