High Street Improvements
The City of Columbus is planning to construct improvements along High Street from Ohio Center Drive to Goodale Street to enhance the pedestrian experience. Enhancements will include lighting, curb extensions, sidewalks, compliance with the Americans with Disabilities Act, streetscape and landscape. In addition, the City of Columbus is planning to improve traffic signals, utilities, storm water infrastructure, pavement and bikeway facilities.
What You Need to Know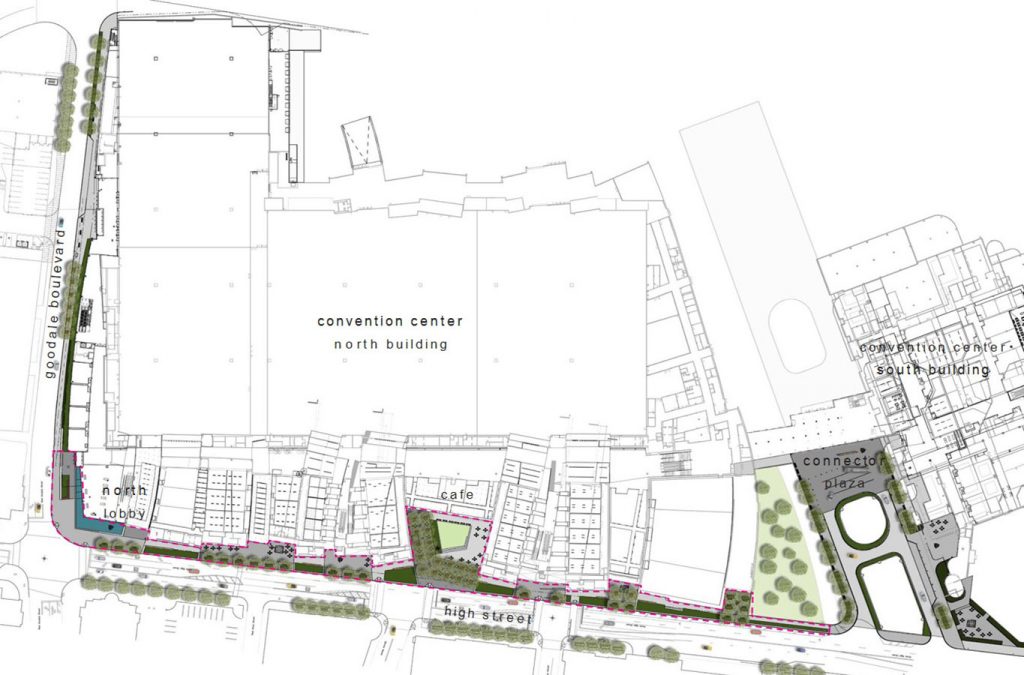 As a way to blend with the improved local pedestrian environment, the FCCFA is designing and proposing exterior improvements that offer a dramatic, scenic upgrade to landscaping around the Convention Center consistent with the city's street enhancements. Both projects will use the same landscape architects, MKSK.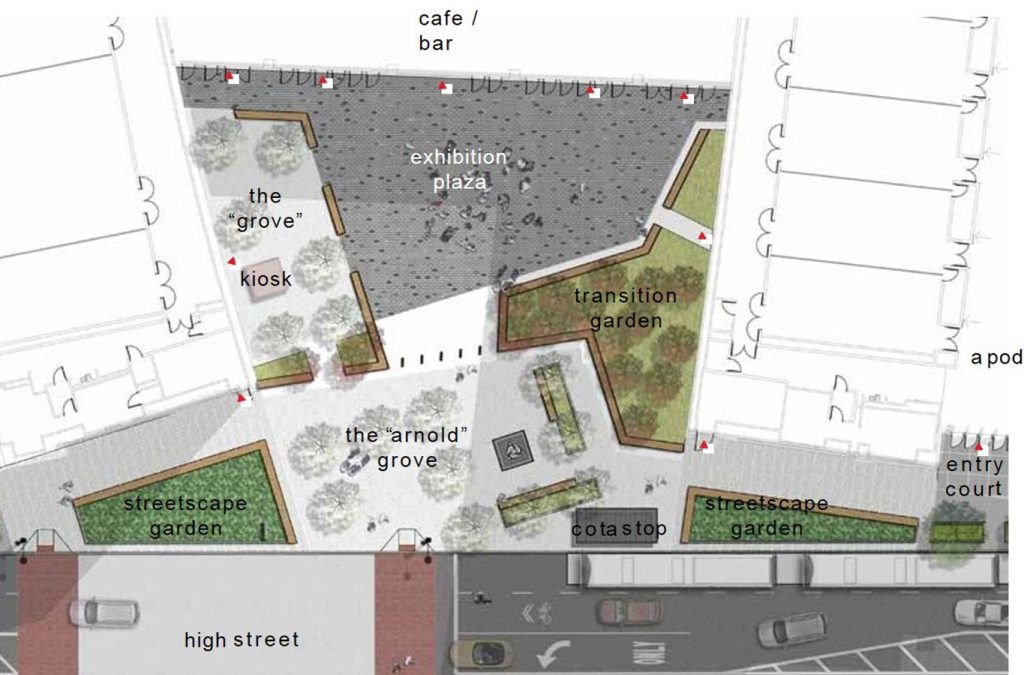 Visitors will notice a significant increase in greenery to soften today's concrete-dominated surroundings, as well as pocket parks and improved entry courts. The landscaping will be uplighted during evening hours and the sidewalk will also feature new streetlights and signage.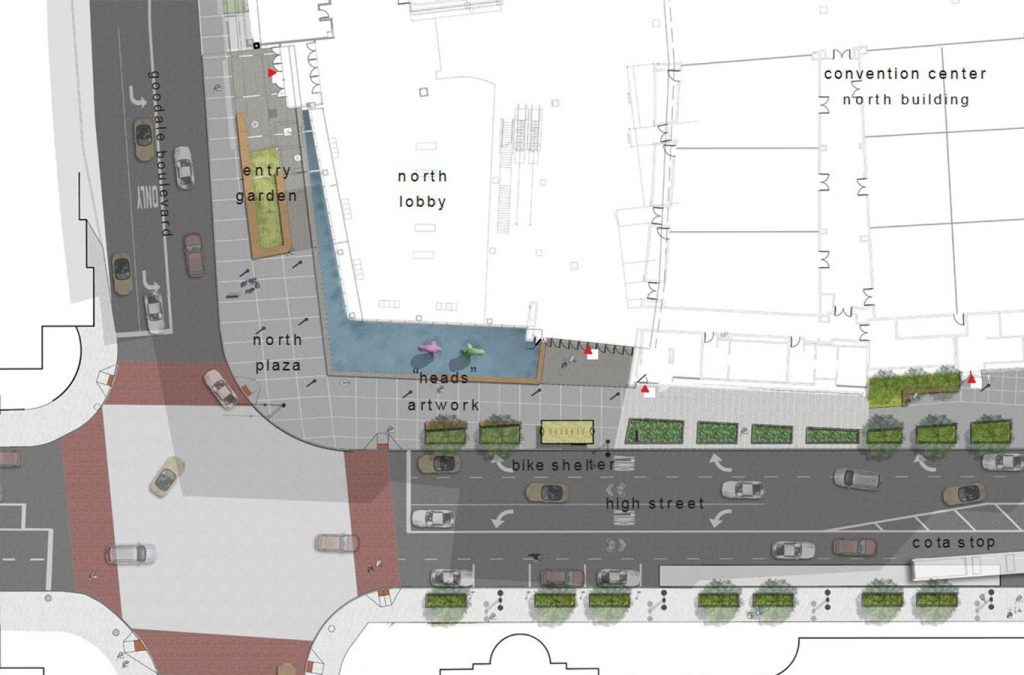 To ensure consistency between the city's and FCCFA's projects, the design and construction teams will be coordinated.