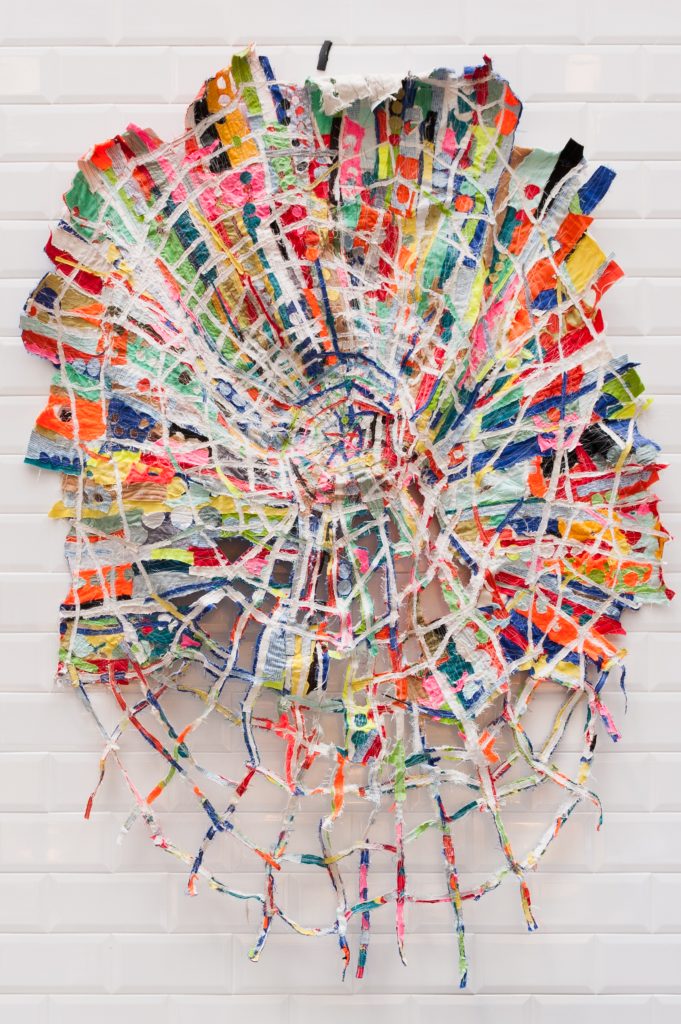 Tangled Web
Within my artistic practice, I explore the space between two- dimensionality and three- dimensionality, hybridizing painting, printmaking, sculpture and textiles. I am engaged in the physical and material processes of constructing pieces and my work is driven by contrasts in materiality, form and scale. My current mode of making involves explorations in collage and the accumulation of layers, utilizing accessible materials, such as paper, fabric and wood. Through simple materials, I build pieces that transcend their materiality and take on new meanings.
Hilton Downtown
Visit Hilton Downtown Columbus.
Andrea Myers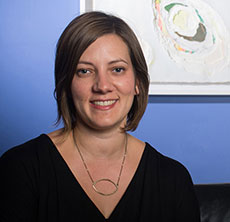 Andrea Myers received her Bachelors of Fine Arts in 2001 in Printmedia and her Masters of Fine Arts in Fiber and Material Studies in 2006 from the School of the Art Institute of Chicago. Her artistic practice explores the space between two and three dimensionality, hybridizing painting, sculpture and fiber arts. Andrea served as the Barstow Visiting Artist in 2007 at Central Michigan University. She has participated in residencies at Ox-Bow in Saugatuck, MI, A Studio in the Woods, a program of Tulane University in New Orleans, Fortress Man Textile Symposium in Daugavpils, Latvia and the Textile Art Center in New York City. Andrea was one of five 2011 Efroymson Fellowship recipients and has also been awarded artist's grants from the City of Chicago and the Greater Columbus Arts Council. Her work has been exhibited widely, including the Museum of Fine Arts Houston, Hyde Park Art Center, Evanston Art Center, Toledo Museum of Art and the Columbus Museum of Art. She is currently represented by Hammond Harkins Gallery in Columbus, OH.