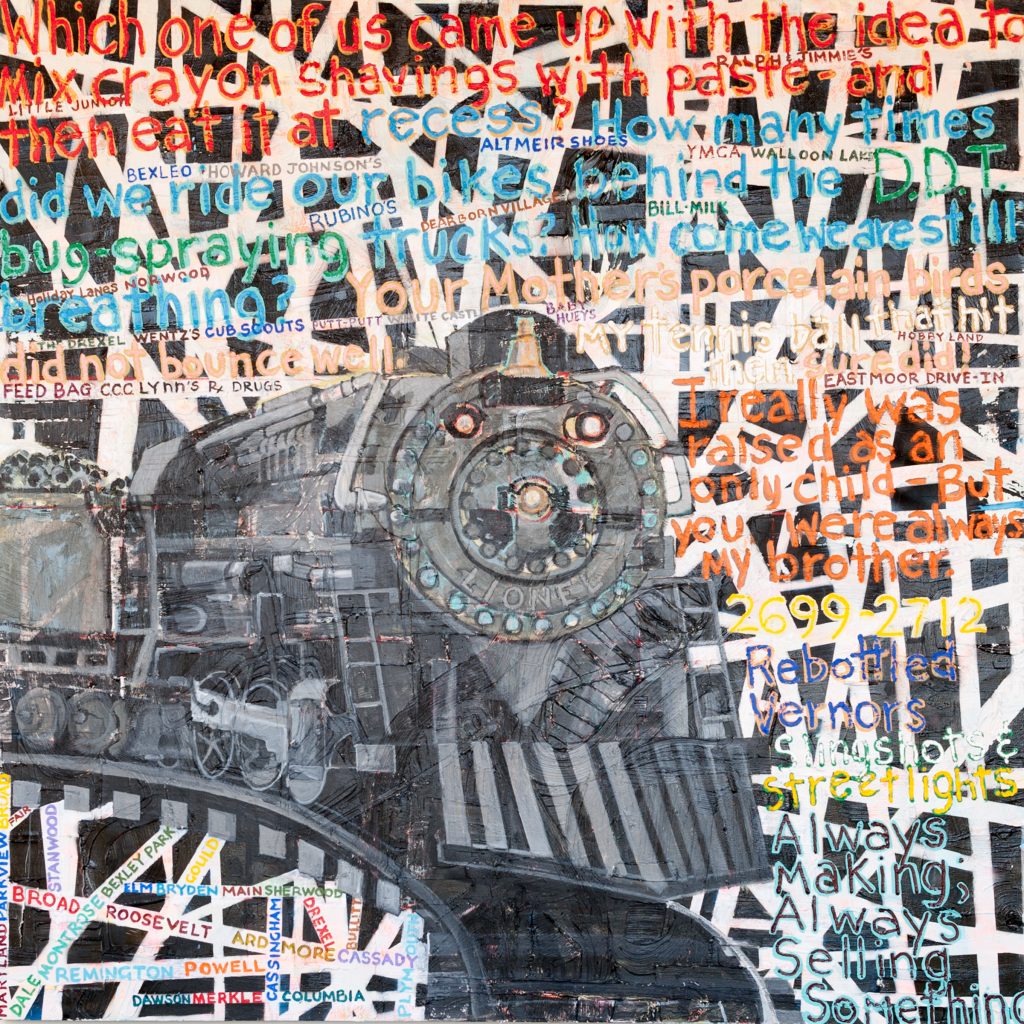 Tracks and Memories
The canvas celebrates a boyhood friendship and the activities we shared in the 50's and 60's. Specifically it depicts our model train, bicycles antics, familiar neighborhood landmarks, remembrances, etc. The focus on the Lionel train places honor on the current site of the Columbus Convention Center which is built on the former site of Columbus' historic Union Station. To see more of the original MFA installation entitled "Self Portrait Through Three Bobs" visit davidcookeartist.wordpress.com.
Convention Center
Learn more about the Greater Columbus Convention Center.
Visit the Greater Columbus Convention Center Website.
David F. Cooke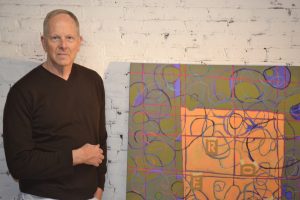 David Cooke lives and works here in Columbus. David earned a Bachelor of Arts Degree form Hanover College and is a Principal of Design Collective Incorporated which provides design services for corporate offices, educational institutions, hospitality, healthcare, and retail users.