September 13, 2023
Deshler: A Hotelier Who Embraced the Future (and wrote a letter to it)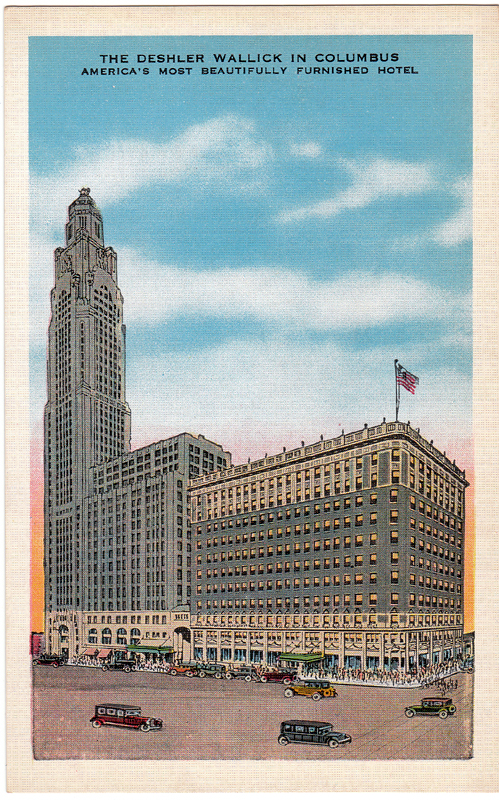 As central Ohio's hospitality industry leaders celebrate the Hilton Columbus Downtown as the first 1,000-key hotel in many decades, they have a historical source of inspiration in John Green Deshler. The grandson of an enterprising businessman who snapped up the northwest corner of Broad and High streets in Columbus' earliest days, Deshler built a fine hotel on that spot in 1915, starting with 400 rooms and eventually expanding it to be the city's first 1,000-room property. The fact that he undertook that expansion while the country was in the throes of war (World War I), economic tumult and pandemic (the so-called "Spanish flu") is a testament to confidence in the future.
In 1969, when the Deshler was demolished, its original owner's fascination with the future was revealed: Workers found a time capsule containing a letter in which Deshler addressed the future property owner. With a charmingly humble acknowledgment that the grand building he was birthing would someday become obsolete and torn down, Deshler speculated on the times that he would not live to see: "I wonder how far you will develop the use of electricity; to what point aerial navigation will be practically used; how wonderful will be your system of transportation, the development of heat, power and light!"
Read the full letter here.