July 9, 2021
CFA launches downtown site study for possible Amtrak station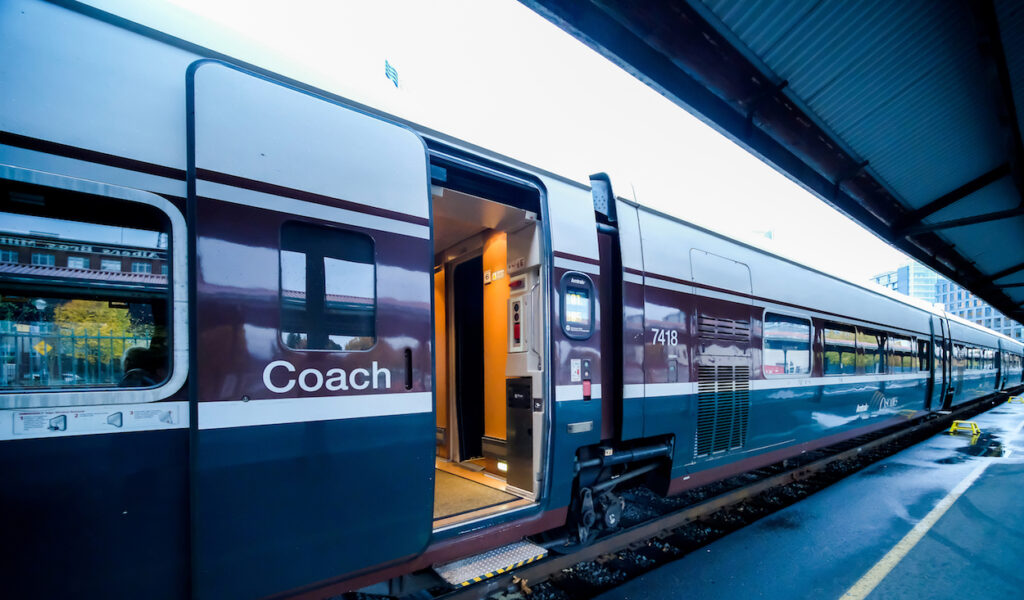 While federal funding for new Amtrak passenger rail service across Ohio is far from certain, the CFA is preparing for when and if it becomes a reality.
The CFA recently contracted with LMN Architects and HNTB Engineering to conduct a site assessment and programming study of three possible Amtrak station locations at or near the Greater Columbus Convention Center. LMN is a national firm with extensive CFA project experience and HNTB has served Amtrak as a general engineering consultant for more than 20 years, says CFA Executive Director Don Brown.
"This is a solid team to accomplish important groundwork in preparing for passenger rail service to Columbus," Brown says. "LMN completed the Cleveland Convention Center's 3-C Corridor rail station study in 2001, and the LMN and HNTB team has previously collaborated on Seattle's master plan of rail lines and rail stations."
In May, Amtrak officials met with city leaders throughout Ohio to educate them on its Connect US plan. Amtrak's $75 billion proposal would expand passenger service to more than 160 new cities nationwide and add routes in 16 new states by 2035. Of central importance to Ohio, the plan would connect Cleveland, Columbus, Dayton and Cincinnati. Passenger rail service could also be restored from Chicago through Columbus to Pittsburgh.
Derrick L. James, Amtrak's senior manager for state and local legislative relations, told a May 19 Columbus Metropolitan Club  audience that general enthusiasm exists for more passenger rail among both consumers and city officials across the country.
"For the last couple of decades, we have delivered a product that consumers will ride, and our ridership increases have reflected that." He said 32.5 million passengers rode Amtrak in the fiscal year 2019, the most ridership ever.
The open question is whether state and federal officials will also support expansion of Amtrak's network in Ohio. James noted that Amtrak has always struggled against two prevailing views — one, that it is a business and should not rely on subsidies — the other, that it is an essential service worthy of public support, just as airport and highway systems have relied on government subsidies.
Under its current proposal Amtrak would provide the upfront capital to establish new routes and stations running and, after five years, state and local governments would step in to help where necessary.
The Biden administration's original $2.2 trillion infrastructure proposal included $80 billion for repair, modernization and extension of passenger rail lines across the country. A bipartisan compromise recently reached with Senate members slashed the total to $1.2 trillion and included $66 billion for combined passenger and freight rail projects.
Brown says it's too early to know what the final infrastructure package will include, but that completion of the site and programming study will best position Columbus for passenger rail service resumption.
"Our site study will start this month and take approximately 60 days to complete," he says. "We know that when Amtrak service does return to Columbus, a downtown rail station at or near the Convention Center will offer easy access to all neighborhoods and visitor attractions."
If a rail station is established at the Greater Columbus Convention Center, it would hearken back to times when passenger rail was a vital part of central Ohio's transportation infrastructure. In fact, the Convention Center sits on the former site of Union Station, which was built in the late 1800s and served the city until 1977. Two other rail terminals previously operated on the site before the Union Station era.