August 11, 2017
Newly Renovated Convention Center to Make Gallery Hop Debut
Poised at the gateway to the Short North Arts District, the Greater Columbus Convention Center will show off more than 130 stunning works of local art on Saturday, September 2, from 4 – 6 p.m. when it makes its debut as part of the district's Gallery Hop circuit.
Not to be missed is an iconic, one-of-a-kind interactive sculpture that will be unveiled at the Grand Opening just days prior. The sculpture that will be the center piece of the North Atrium will greet guests as they travel through the Arena District to the Short North and invite guests inside to engage.
The Convention Facility Authority, which owns and operates the Greater Columbus Convention Center, the Hilton Columbus Downtown Hotel, Nationwide Arena, and downtown parking facilities, welcomes the Columbus community to see the convention center's $140 million expansion and renovation, and to enjoy tours of the largest contemporary collection of local art on display there.
Entry to the convention center is always free, and guides will be available Saturday for tours of the building and the art collection. The sculpture artist, Matthew Mohr, will be there to greet guests and answer questions.
The Gallery Hop, held on the first Saturday of every month, brings thousands of visitors to High Street in the Short North. Throughout the evening, visitors can enjoy new gallery exhibitions, street performers, special events, food and night life.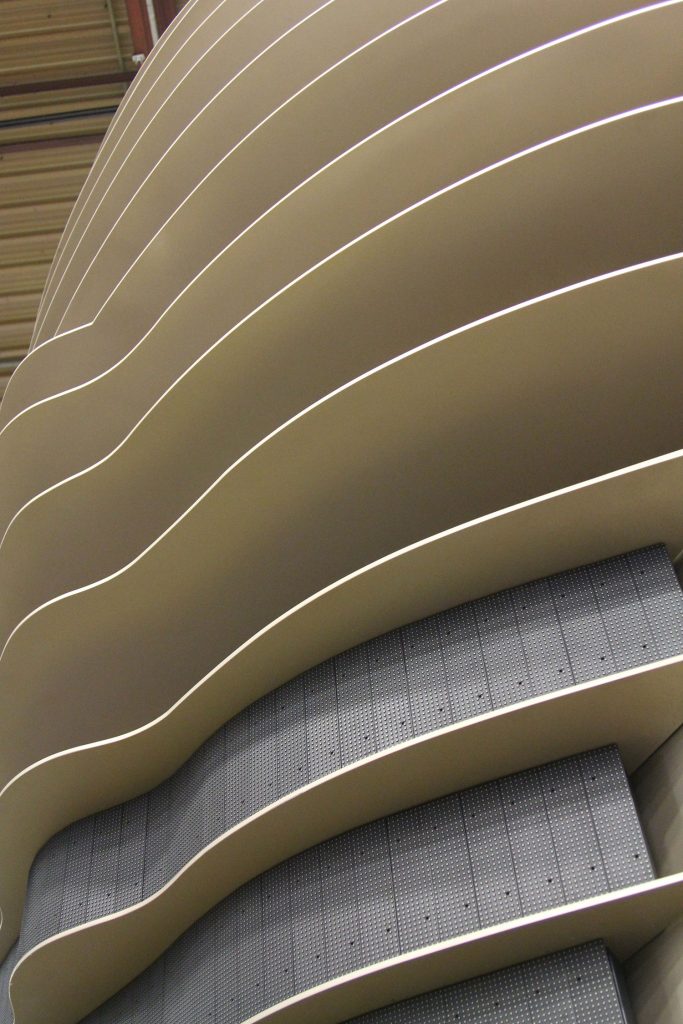 Detail of the one-of-a-kind interactive sculpture