February 24, 2016
Parking Garages Transformed
"Showpiece" isn't a word typically associated with parking garages. But the word describes FCCFA-owned Vine, South and Goodale parking facilities perfectly.
The Vine Street Garage, Convention Center South Garage and the newly opened Goodale Garage are replete with bright new LED lighting, installed for both convenience and safety. And all include displays of local art as part of FCCFA's citywide art initiative. Columbus-based Reese Brothers Productions organized local schools and arts and cultural groups to develop art projects among area residents of all ages – including elementary and high school students, professional artists and college art students.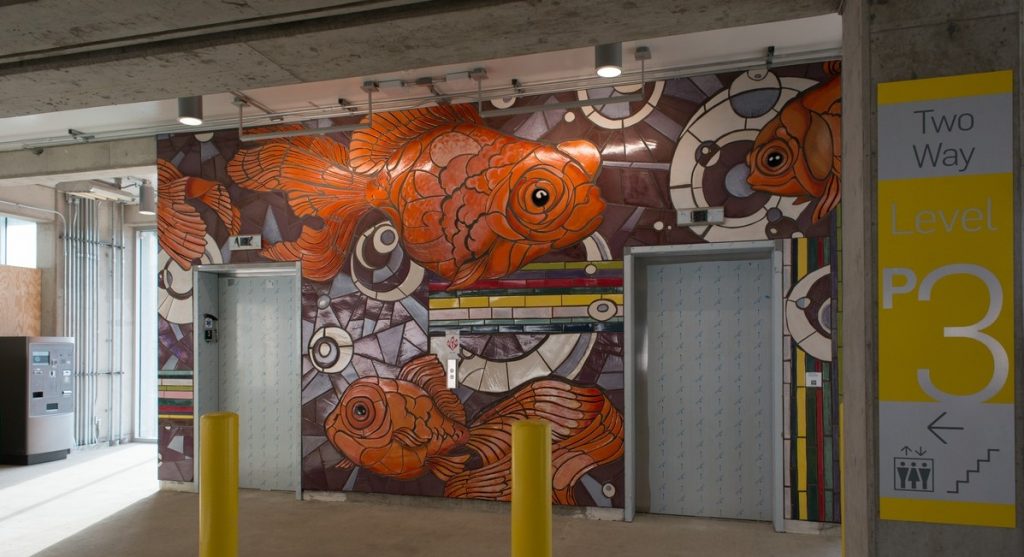 By mid-March, all three garages will feature their own "Art Park" creations – unique, captivating pieces from local artists, young students or college art students that not only elevate the parking experience, but also help customers to remember on which floor their cars are parked.
Perhaps the most immediately noticeable project is the Goodale Street facility. Visitors who drive down Goodale Street or I-670 just north of the Convention Center will see a towering new, visually stunning, 800-space facility that replaces a surface lot, giving visitors to the Convention Center and Short North much-needed new parking options. Bright multicolor vertical panels grace the exterior, helping the facility stand out against its surroundings. Open spaces between the panels allow ambient light to enter the facility.
Designed by NBBJ architects and built by Smoot Construction, the garage eventually will connect with the Convention Center via a dramatic skybridge similar to the glass walkway between the Convention Center and the Hilton hotel.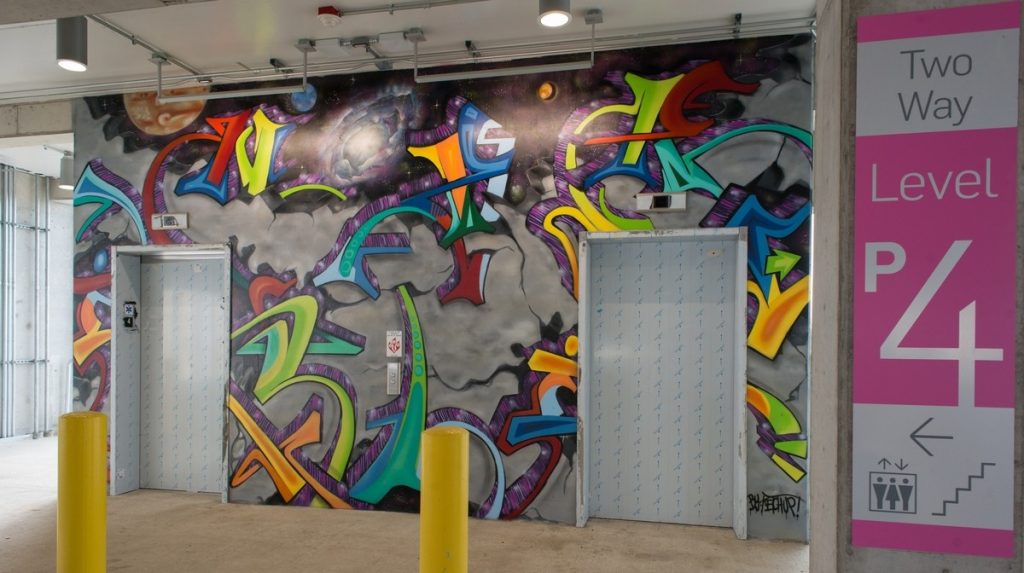 The new $18 million project was constructed at no cost to taxpayers; the income generated by the garage will pay the costs associated with its construction. Because of the innovative financing method used on this project, FCCFA was able to save $2.4 million in interest fees.
The opening of the Goodale Garage brings the total number of parking spaces offered by the FCCFA to nearly 4,000.