Machinations; Codes & Chaos
The 2 pcs. present in this collection reflect my exploration of the themes of order and chaos.
I'm interested in the seeming randomness occurring in nature and the designs and devices that nature employs.
Convention Center
Learn more about the Greater Columbus Convention Center.
Visit the Greater Columbus Convention Center Website.
Beverly Whaley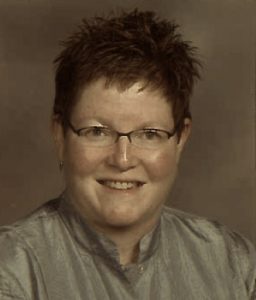 Beverly was born in Orlando, Florida but now resides in Columbus, Ohio. She graduated from The Ohio State University with a BFA in painting and drawing. For the past 30 years, she has worked in Art Galleries and the commercial framing industry. She has shown her work in a number of locations in and around central Ohio. Her work is mainly in the hands of private collectors.