Through the Woods
Convention Center
Learn more about the Greater Columbus Convention Center.
Visit the Greater Columbus Convention Center Website.
Marty Husted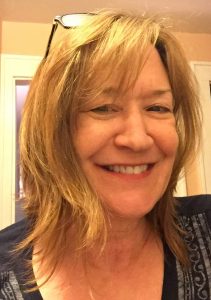 As a child, Marty's favorite thing to do was to play in the woods, draw, dream and allow her imagination to soar. Artistic endeavors were always encouraged and ardently supported by her family of professional visual artists. Marty Husted is an Ohio native with a BFA from Columbus College of Art and Design. She is an award winning children's book illustrator, mixed media artist and oil painter. By uniquely redefining relationships found in nature, marty's paintings entice viewers into her joyful landscapes. She is represented by Studios on High Gallery in the Short North Districe in Columbus, Ohio and her work can be found in collections worldwide.