Taos Swan neck vessel
Hilton Downtown
Visit Hilton Downtown Columbus.
Anthony Gelpi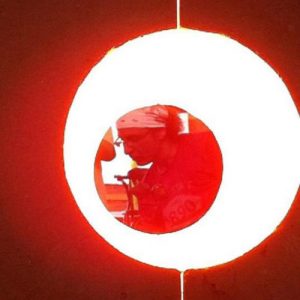 In the art of glass the two elements that come into play are form and color. The designing of these create a convergence of pure beauty if well executed. The two elements that make this level of glass come into fruition are talent and inspiration.
My design is mainly drawn from some of the oldest glass studios in the world, Venini, Salviati, and the great artistic direction led by Vittorio Zecchin. These decorating techniques are centuries old, but my form visions are much more contemporary.
Combining old world beauties with very modern shapes allow me to achieve the vessels I create today.
The fluidity and unpredictability was what first drew me to glass and what holds my passion for it every day. Glass blowing is an act of impulse, while creating it you may only realize half of its true artistic meaning. Your subconscious creates the rest and only after the conception and conclusion of the form can you really see what you are truly reflecting.