Estuary and Stories
My focus lies within the photographic construct and samples an array of original, self-appropriated photos and videos and abstracts this imagery into amorphous photoscapes – illusionistic works that exhibit dual indeterminacy of both form and content – but express an ardent longing for far-off places, that are not particularly recognized.
Hilton Downtown
Visit Hilton Downtown Columbus.
Robert Metzger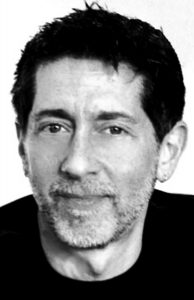 Robert Metzger's focus on photography samples an array of original source images that are self-appropriated, and abstracted further into amorphous landscapes. He has created works for over twenty years and exhibited in galleries, museums, and private collections – both here and abroad. His work has achieved numerous grants and awards: from the Greater Columbus Arts Council's Artist in Residency Program, Dresden, Germany in 2015, and their Individual Artist Fellowship Grants in 2011 and 2002; and from the Ohio Arts Council, Individual Artist Fellowship Grants in 2002 and 1990. Metzger's history in the public arts community encompasses curatorial experience, administration, and development with profit and non-profit environments and institutions.