Symphony in the Garden
Convention Center
Learn more about the Greater Columbus Convention Center.
Visit the Greater Columbus Convention Center Website.
Dalia Koppes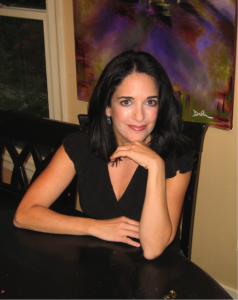 Representative of her paintings, Dalia comes from a diverse and colorful background. Dalia was born in Israel to a French Moroccan father and a Spanish mother. She spent the first ten years of her life's development experiencing the rich dichotomy and cultural diversity that is life in Israel. While growing up, Dalia always had a passion for art and drawing. After a working in field of Marketing, she finally let her imagination run free and her hands took over a canvas for the first time in a style that became her own. Using her fingers and brushes, she sculpted and formed abstract figures, faces, landscapes, and shapes Intriguing use of brilliant colors and sensual shapes makes her paintings a constant and ever-evolving feast for the eyes and mind. Taking an abstract figure of a woman and intermingling it with a musical instrument or a vase of flowers, she allows the vividness and richness of the colors to bring the figures and objects to life. Her passion for color demonstrated in each of her paintings. Dalia, a "self-taught" artist, studied marketing at The Ohio State University and Columbus State. Steadily selling and exhibiting her paintings through the years, she achieved her life-long dream of becoming a full time artist. Dalia's work is currently on the walls of Hayley Gallery in New Albany and can be found in private collections both locally and internationally.
http://www.localohioart.com/dalia-koppes/