High Street – south from Spring
Michael's paintings are created with watercolor and water based paints using a reduction technique involving multiple washes of paint to create layering and depth in a work. This style is able to show the subtleties in layers of a painting and allows the viewer to see deeper into the piece. All time is made up of different moments. Whether they are grand and remembered forever or small and easily forgotten, these make up our lives. Capturing these scenes and taking the viewer to one place in a single moment in time is what inspires me to create these works.
Hilton Downtown
Visit Hilton Downtown Columbus.
Michael Guinane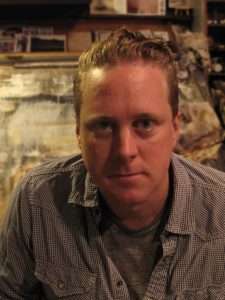 After graduating from the Columbus College of Art and Design with a BFA in illustration, Michael continues to paint in Columbus finding inspiration from the city and from travels around the country and world. He shows in galleries, public venues and does privately commissioned paintings for collectors.