Frozen Layer Cake
Frozen Layer Cakes use the chemical photo process frozen. The image is initiated by placing a frozen bowl of photo chemicals upside down on a piece of light sensitive photo paper in the darkroom. I then leave the bowl to melt on the paper for roughly 24 hours. The bowl was frozen first with water filling a quarter of the bowl. Next, I add fixer and freeze, stop bath and freeze, lastly, developer until the bowl is full to the brim and freeze. When I return to the paper I simply whisk the paper out from under the bowl as if it was the tablecloth magic trick. Like a bit of very slow magic I have rendered a circle on to this photogram of sorts. The majority of the paper has not received any chemicals or the right chemicals in the proper manner and will thus shift colors for weeks to come. The images perform as they change on the wall. They challenge and expose my color preferences as I see the unfixed image change hues and I long for the picture to remain fixed in the preferred color. This loss of something is what so much photography fights against, the desire to save and capture the moment.
Convention Center
Learn more about the Greater Columbus Convention Center.
Visit the Greater Columbus Convention Center Website.
Nick George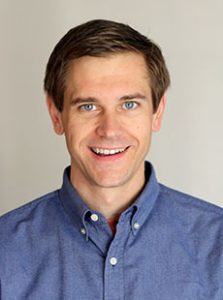 Nick George is a visual artist whose practice centers on photography, often as both medium and subject. Built around conceptual frameworks and elements of chance, his work seeks avenues for using photography in simple, experimental ways that can produce unpredictable images. His work pays special attention to where material facts meet discovery. In 2014, he received a Master of Fine Arts at The Ohio State University. He is represented by Angela Meleca Gallery in Columbus, Ohio. This work comes from George's Frozen Layer Cake series that was included in Photography Sees the Surface at Higher Pictures in New York City and received praise in The New Yorker.