Deep Shade II
This painting, Deep Shade II, attempts to capture the richness of color and nuances in value that occur with late day light. Using several layers of paint to achieve the final result creates an interesting build up of colors and various levels of opacity, ultimately adding depth to the image. In it's final state, Deep Shade II evokes a little mystery and perhaps a desire to go further into the painting.
Convention Center
Learn more about the Greater Columbus Convention Center.
Visit the Greater Columbus Convention Center Website.
Fred Fochtman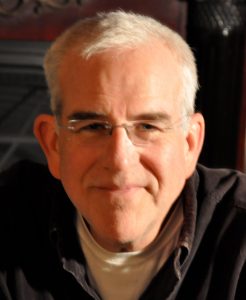 Frederick Fochtman is an art restorer, painting instructor and award winning oil painter from Columbus, Ohio. As a painter, Fred works from direct observation and paints exclusively from life. An integral part of his process is the relationship with the subject as it faces the challenges created by shifting light, weather and time. Fred's painting subjects include landscape, still life, figurative and interior. The palette and mark making choices are responsive to each individual painting experience. As a painter, Fred travels annually to Vermont and the Atlantic coast in order to create work in the plein air style. Additionally, he paints landscapes locally and throughout Ohio with some attention toward urban subjects. His figure work is created in the studio in collaboration with other painters. Interiors and still lifes are produced in a variety of locales including the restoration studio and the Clintonville bungalow he shares with his wife. Fred feels it is essential to keep an open mind as it relates to painting styles and methods because in his experiences some of his most satisfying work is born out of exploration and risk taking.As an art restorer for the last eight years, Fred and his work partner have restored paintings for museums, governmental clients, colleges and universities, corporations, galleries and private collections in Ohio and throughout the country. He finds the work very satisfying and feels fortunate that he is able to spend his days in such a rewarding pursuit.