Connected, German Village Alleyway
Three words encompass this painting — textures, lines, and contemplation. I chose this subject because of the sweeping lines that have created a multitude of diagonals, horizontals, and verticals running to and fro from the utility poles, and to the weathered brick home with it's large dormer window, and turned back curtain. The window has yet to fully reveal the interior, possibly leaving the viewer to contemplate about the interior, and its inhabitants.
Convention Center
Learn more about the Greater Columbus Convention Center.
Visit the Greater Columbus Convention Center Website.
Christopher Burk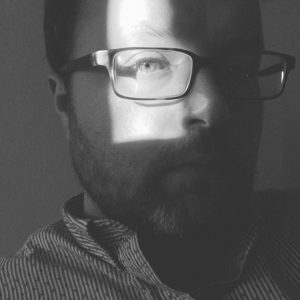 Christopher Burk is a painter recognized for his representation of stillness in the landscape. His work has earned him various recognitions: Visiual Arts Fellowship from the Greater Columbis Arts Council and the Columbus Museum of Art, a Pollock-Krasner Grant, and individual Excellence Awards from the Ohio Arts Council.